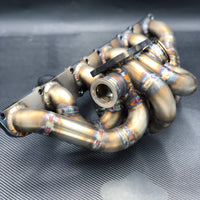 Each manifold is hand made in house!
We offer many manifolds and all are made in house and designed for optimum flow, the best spool characteristics, and boost control available for each application!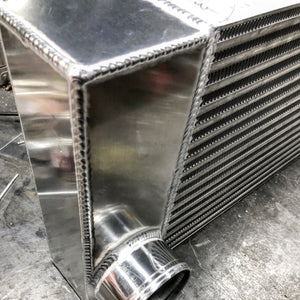 Custom Intercoolers
Intercoolers are made per application for desired horse power goals and optimum flow! We use 1/8in thick aluminum for strength!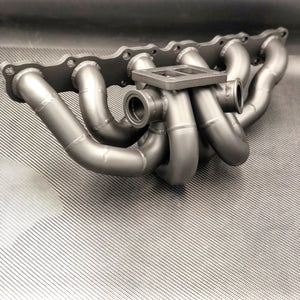 Manifolds
Every manifold we design is made with space constraints, and accessory compatibility in mind! Most of our manifolds are built to fit around AC and power steering!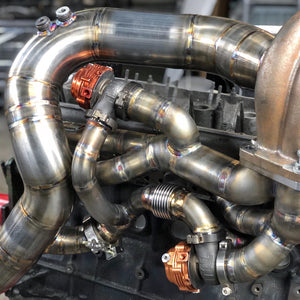 Complete Turbo Kits
We offer multiple turbo kits for many different chassis. These kits come complete with lines, fittings, and brackets to allow easy install!